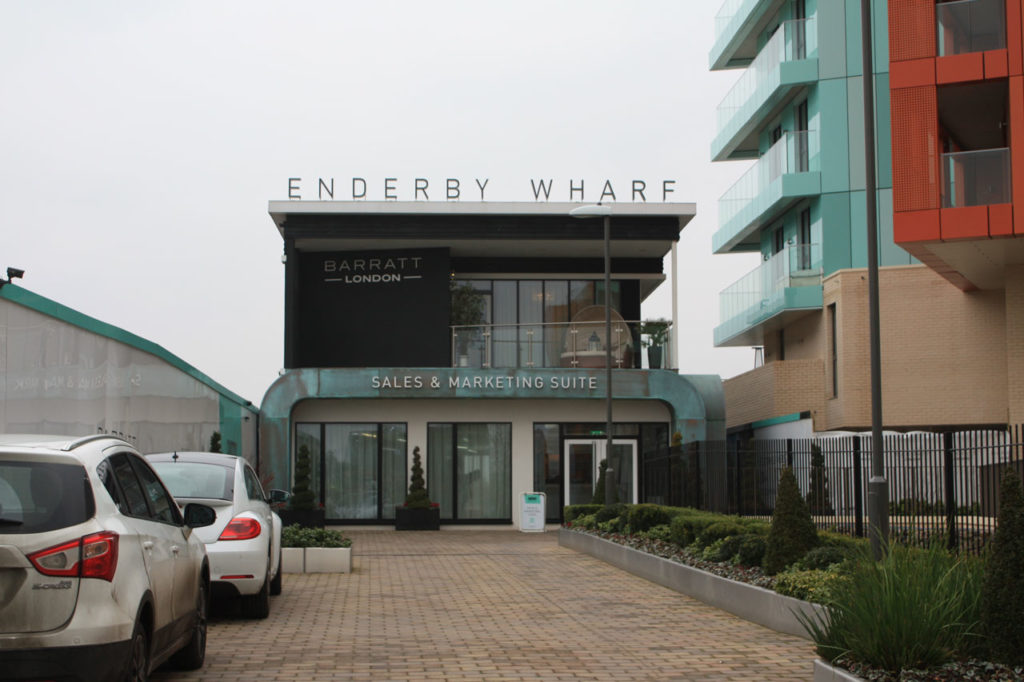 Dr. Mary Mills of the Greenwich Industrial History Society will be talking about the future of Enderby House at the next meeting of the Shooters Hill Local History Group which will be this Thursday, 16th February. As usual it will start  at 8pm and it will be held in Shrewsbury House. Steve e-mailed the details:
The next meeting of the Shooters Hill Local History Group will be on Thursday 16 February at 8pm at Shrewsbury House.
The presentation by Mary Mills of the Greenwich Industrial History Society will be about the future of Enderby House on the Greenwich Peninsula.
Everyone welcome, a visitor fee applies.
Enderby House is a grade II listed building which has been neglected and fallen into disrepair over the years. It was built in about 1835 by the Enderby family who established a ropewalk and a factory for making sales on the Enderby Wharf site around the house.  In the 1850s a company called Glass, Elliot & Co took over the site and it was where they jointly made the first transatlantic telegraph cable as well as many other early telegraph cables. Later they were absorbed into the Telegraph Construction and Maintenance Company (Telcon) which manufactured a second transatlantic telegraph cable at Enderby's Wharf. This was successfully laid by the SS Great Eastern. Submarine cables were made by a succession of companies at Enderby's Wharf up until 1975.
The area has since been redeveloped and the river front is now crowded with blocks of flats, with more being built. It is also the proposed site of a controversial cruise liner terminal: there is concern about the air pollution created by docked liners which will have to generate their own electricity using their diesel-powered engines because no shore-based generating capacity is planned. Enderby House is still standing, sandwiched between blocks of flats and the cruise liner terminal, but its future is  not entirely clear. The developers say they "are proud to be refurbishing the building into a Gastro pub and cultural hub for Greenwich", but a group of local people have formed the Enderby Group to "secure the future of Enderby House and the cable loading equipment on the Alcatel-Lucent jetty as a permanent centre for telling the story of the sub-sea cable industry on this site, its key role in world-wide communications". They have their own ideas about what should happen to the house and its surroundings to ensure that the area's historical importance to modern telecommunications is not lost.
Thursday's speaker is the secretary of the Enderby Group, so it should be a fascinating talk covering the history of Enderby House, and much more.