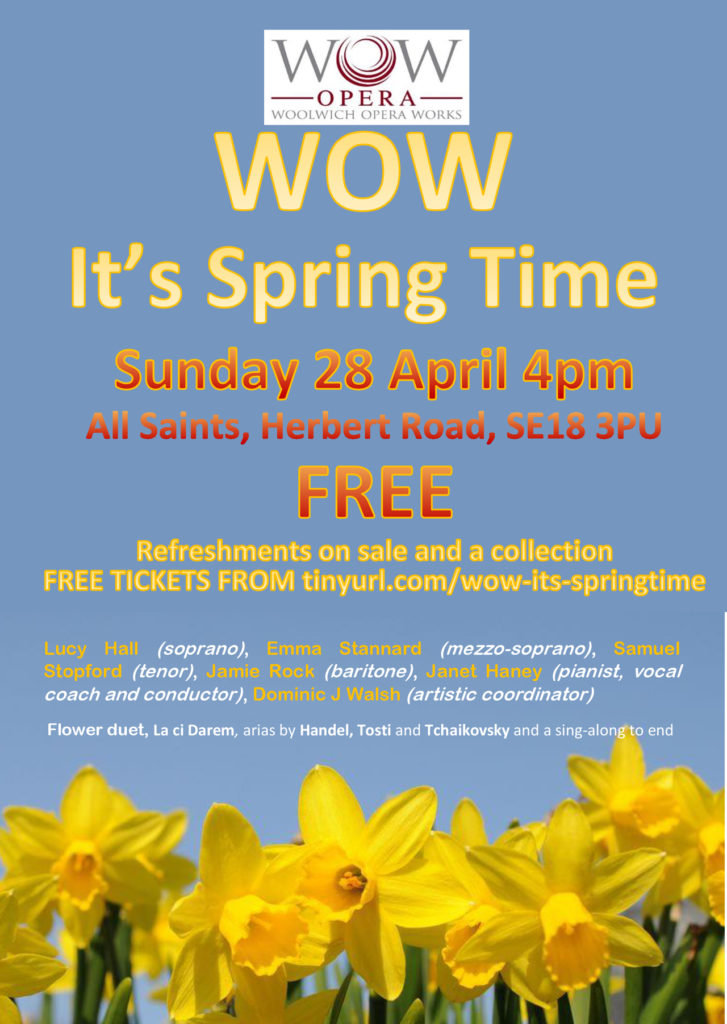 I was really pleased to hear that Woolwich Opera Works are still going and will be presenting another free concert at All Saints church on Sunday, 28th April, starting at 4pm. Their previous concerts at the church have been really good, with excellent professional singers singing in the intimate surroundings of All Saints, in front of
Hans Feibusch's marvellous mural depicting the Ascension.
Although the organisers are happy for people to just turn up on Sunday, it would be helpful to them if attendees booked a ticket here: https://billetto.co.uk/e/wow-it-s-springtime-tickets-351821. The concert is free to attend, but there is a collection at the end to help cover the costs. WOW's previous concerts were all very well attended, with enthusiastic audiences of over a hundred.
The concert is organised by Dominic J. Walsh who has recently been appointed as the Artistic Coordinator of Woolwich Opera Works. The performers are all established, professionals with a wealth of opera experience: Lucy Hall (Soprano), Emma Stannard (Mezzo Soprano), Samuel Stopford (Tenor), Jamie Rock (Baritone) and Janet Haney (Piano). The programme includes Delibes' Flower Duet and La ci Darem as well as music from Handel, Tosti and Tchaikovsky.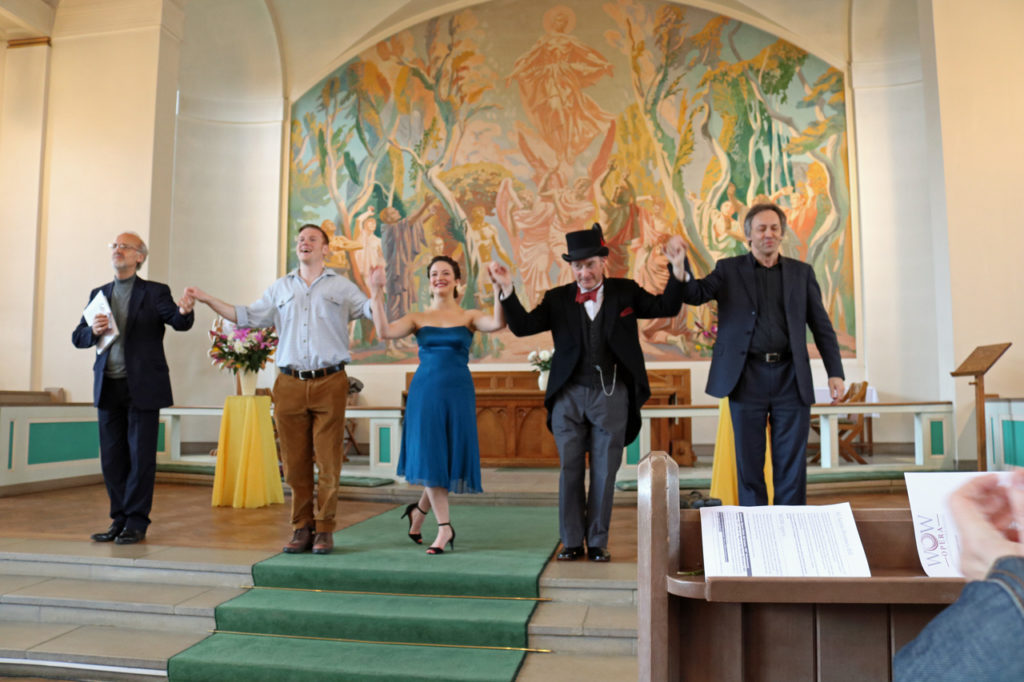 Sunday's concert will be tinged with sadness because this is WOW's first concert since the passing of one of the founders of the company, distinguished soprano Sally Silver, who sang in some of the earlier WOW concerts at All Saints. About two years ago Sally discovered she had a very advanced brain tumour, diagnosed as a Glioblasoma Grade 4 brain tumour. She passed away last November. Her obituary in the Times describes her as: "a dazzling soprano who put young singers at ease. In performance her tuning was effortless, her tone bright, her phrasing warm and her enunciation gloriously clean." She will be much missed.