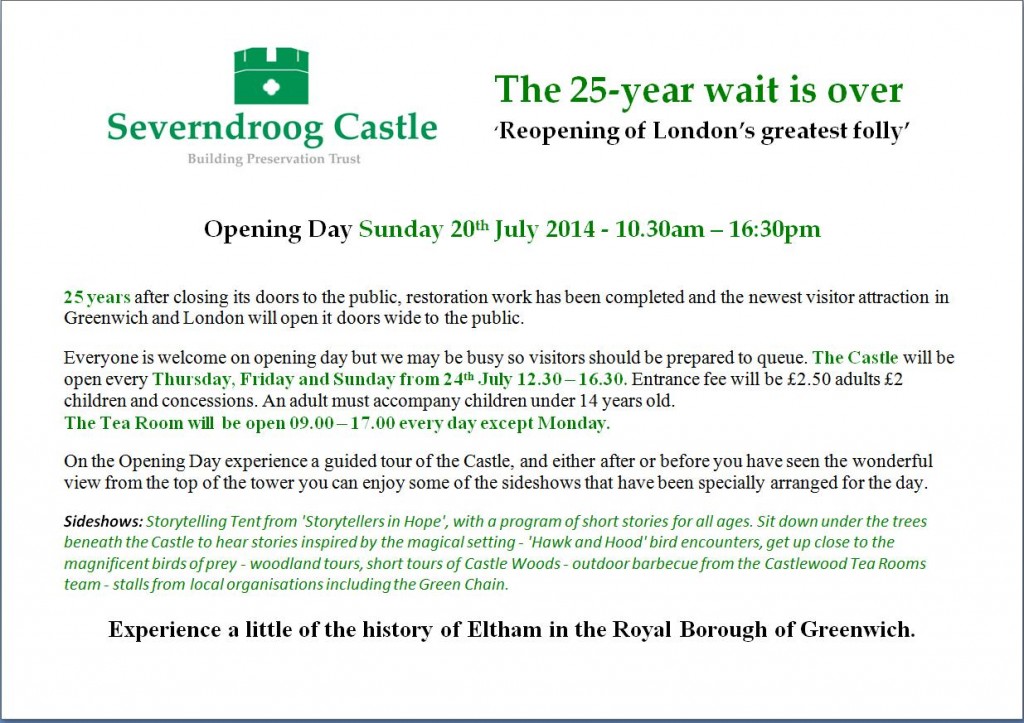 Next Sunday, 20th July, sees the culmination of  many years of hard work by the Severndroog Castle Building Preservation Trust: the official opening of the restored castle and its new cafe, Castlewood Tea Room. Apart from an Open House day a few years ago it will be the first chance for 25 years for members of the public to see the panoramic view from the top of the castle towards the centre of London.
On the opening day Severndroog will be open from 10.30am to 4:30pm for a tour of the castle, including the viewing platform, and a range of other activities and stalls:
Storytelling Tent from 'Storytellers in Hope', with a program of short stories for all ages. Sit down under the trees beneath the Castle to hear stories inspired by the magical setting

'Hawk and Hood' bird encounters, get up close to the magnificent birds of prey

Woodland tours, short tours of Castle Woods

Outdoor barbecue from the Castlewood Tea Rooms team

Stalls from local organisations including the Green Chain.
Castlewood Tea Room has had a "soft opening" and has been open to visitors for the last few weekends, selling tea, coffee, homemade cake, pastries, sandwiches and Marshfield Farm ice cream, but will also be officially opened next Sunday.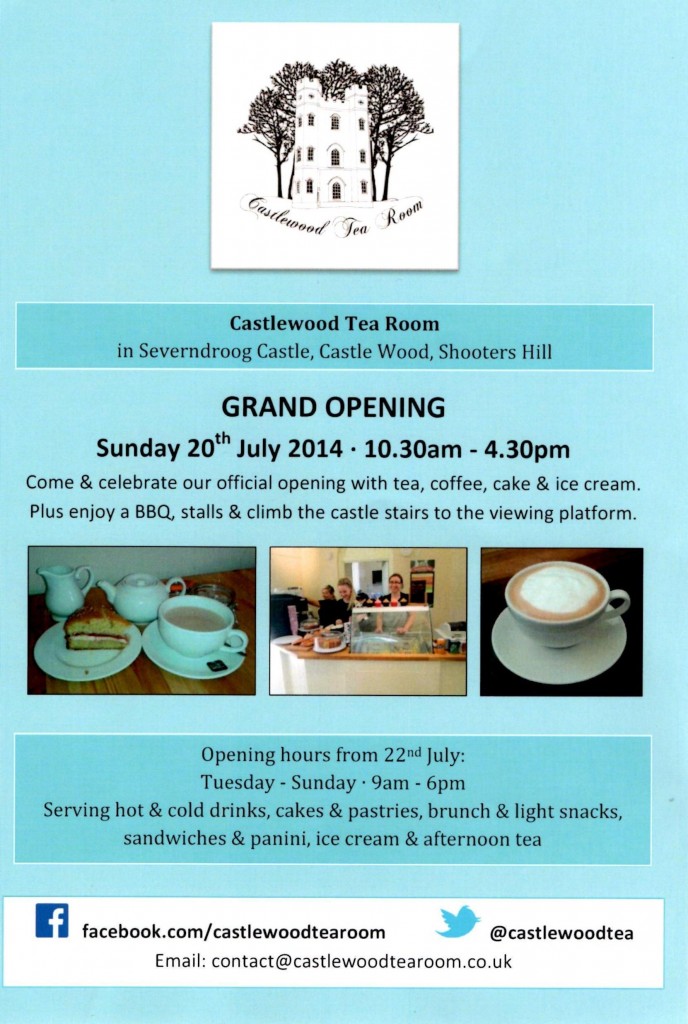 After the official opening  the Tea Room will be open from 9am to 5 pm every day except Monday and  the Castle will be open every Thursday, Friday and Sunday between  12.30 and 4.30. Entrance to the castle will cost  £2.50 for adults and £2 for children and concessions. Children under 14 years old must be accompanied by an adult. Visitors will be looked after by a team of volunteers, and the trust is looking for more people to help out. Current opportunities are listed on their web site, and you can also get details by e-mailing them on volunteer@severndroogcastle.org.uk                .
I'll end with a link to the teaser video that Dr. Barry Gray of the trust sent to me a few months ago.