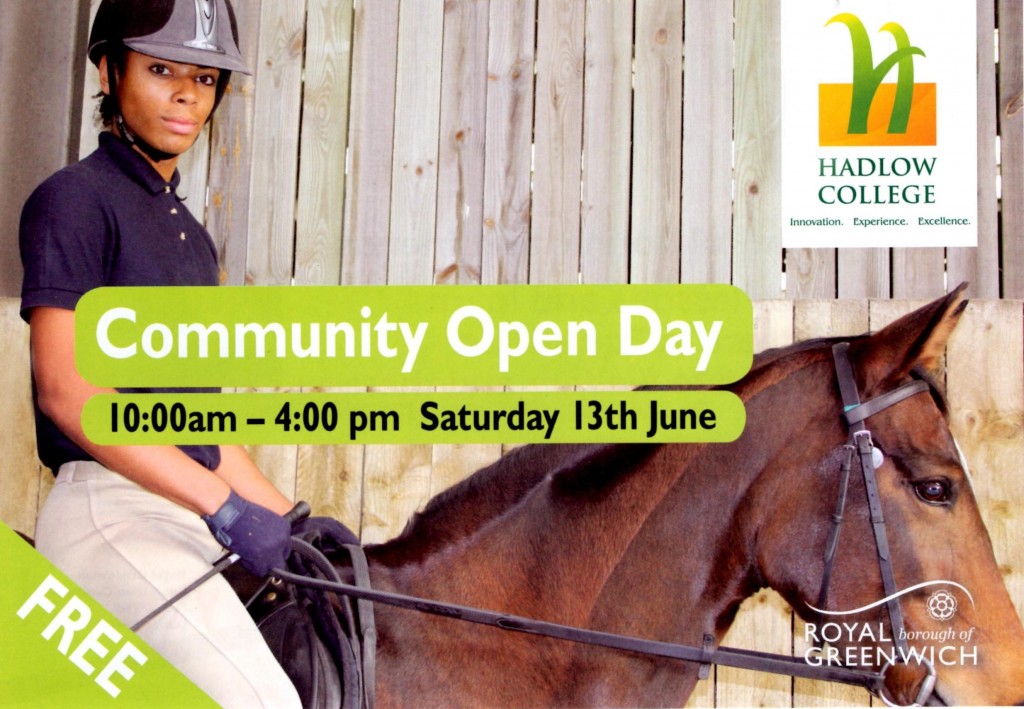 Hadlow College's Equestrian Centre on Shooters Hill is holding a community open day tomorrow, Saturday 13th June, but you'll have to book a slot on 020 8331 3410 to be able to take a look round because the advertised on-line booking system doesn't seem to work. Visitors will be able to see all aspects of the centre, plus riding displays and demonstrations and they will get to meet the horses. It'll also be an opportunity to find out about the college's courses and riding lessons.
The Equestrian Centre was built following the 2012 Olympics as an Olympic legacy project. There was some controversy over Greenwich Council's decision to grant planning permission, not least because the centre was to be built on a site next to Woodlands Farm that had been designated as Metropolitan Open Land. One of the conditions attached to planning permission was that there should be a minimum of 82 horse-riding hours a week access to the facilities by the local community. The centre is now offering riding lessons in the evenings and at weekends to Royal Borough of Greenwich residents who are over 14 years of age, but at a price.
According to the Hadlow College leaflet you'll have to pay for:
Membership, costing just £40.00 a year includes:
* Free initial assessment on our mechanical horse
* Discounts on courses and events run by Hadlow College
* Ability to book lessons up to 2 weeks in advance
Lesson Costs (per lesson)
30 minute private lesson £45.00
45 minute group tuition (2-4 riders) £35.00 per person
30 minute private lesson on our mechanical horse £40.00
I managed to have a look round the centre shortly before it opened, but couldn't take any pictures. I'm hoping to be able to photograph one of the only equine baths in the south-east of the UK tomorrow.