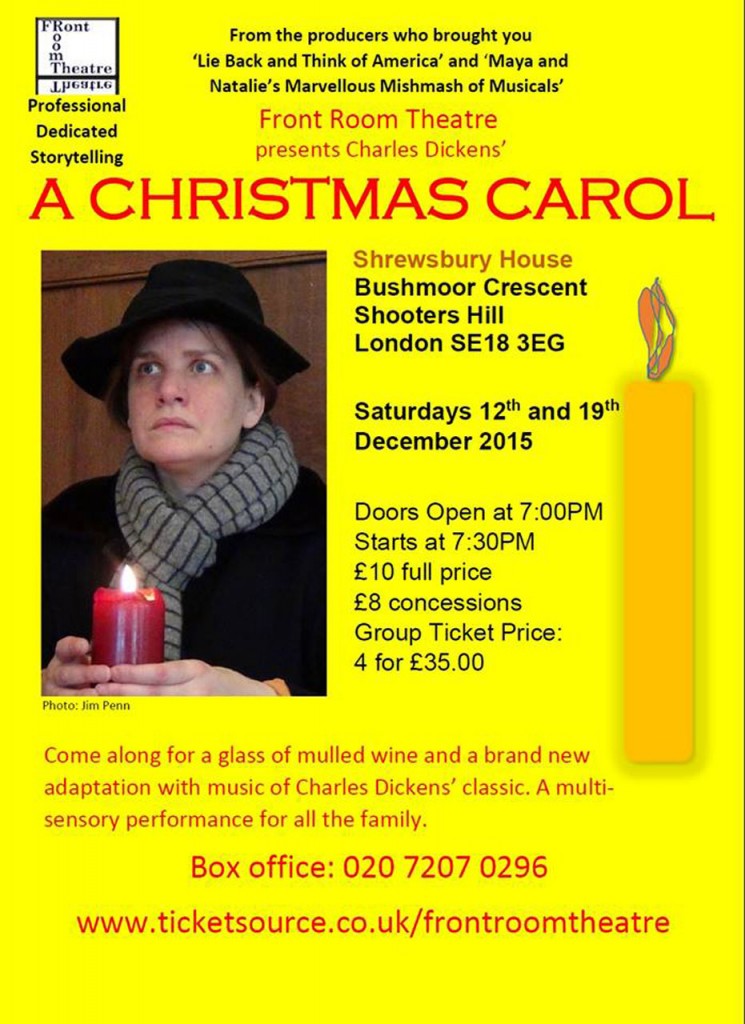 Local theatre group Front Room Theatre will be presenting their adaptation of Dickens' A Christmas Carol at Shrewsbury House on Saturdays 12th and 19th December at 7.30pm. Tickets are available from TicketSource and cost £10 (concessions £8).
The adaptation is billed as a "multi-sensory experience for all the family", and includes new music by local actor Natalie Wilcox and a special composition with lyrics by Natalie and music by Joseph Finlay. The play's narrator is Sarah Barrowman.
Shrewsbury House has also hosted Front Room Theatre's previous productions "Lie Back and Think of America" and "Maya and Natalie's Marvellous Mishmash of Musicals".
Oh, and there'll be mulled wine.