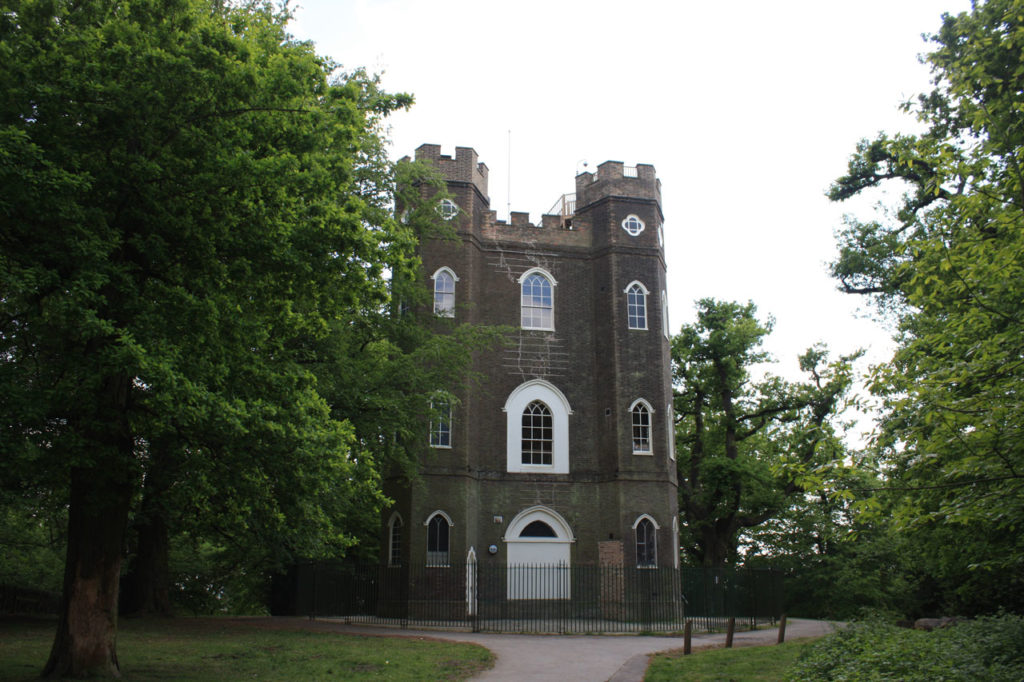 Severndroog Castle is the topic of the Shooters Hill Local History Group's next meeting, to be held on Thursday, 16th March at Shrewsbury House starting at 8.00pm. Steve wrote to me with the details:
There is a Severndroog Castle film night on Thursday 16th March at Shrewsbury House at 8pm arranged by the Shooters Hill Local History Group.
Films of the campaign to save Severndroog will be shown by the Shooters Hill Camcorder Club and will include the TV Restoration programme; the visit by the mayors of Greenwich, Lewisham and Southwark: the opening of the building and an open day event.
A visitor fee applies, everyone welcome.
The story of Severndroog Castle is one of successful community activism, which started when the castle was under threat of being sold off to a private company for use as offices in 2002. The Severndroog Castle Alliance (later the Severndroog Castle Building Preservation Trust) was formed by residents living in the area with the aim of saving the building for community use. The castle was included in the BBC Restoration series in which viewers voted on which listed building should be given a Heritage Lottery Fund grant for remedial work in 2004. Although the castle only managed second place in the south-east section of the programme, ultimately it was Heritage Lottery funding that allowed its restoration, as well as funds from charities such as the Country Houses Foundation; The Pilgrim Trust and The Architectural Heritage Fund. Now the castle is run by volunteers who organise regular events and open the castle to the public on Thursdays, Fridays and Sundays from 12:30-4:30pm. It's worth a visit for the views alone.
Should be an interesting evening.