aperture Photography Exhibition and New Programme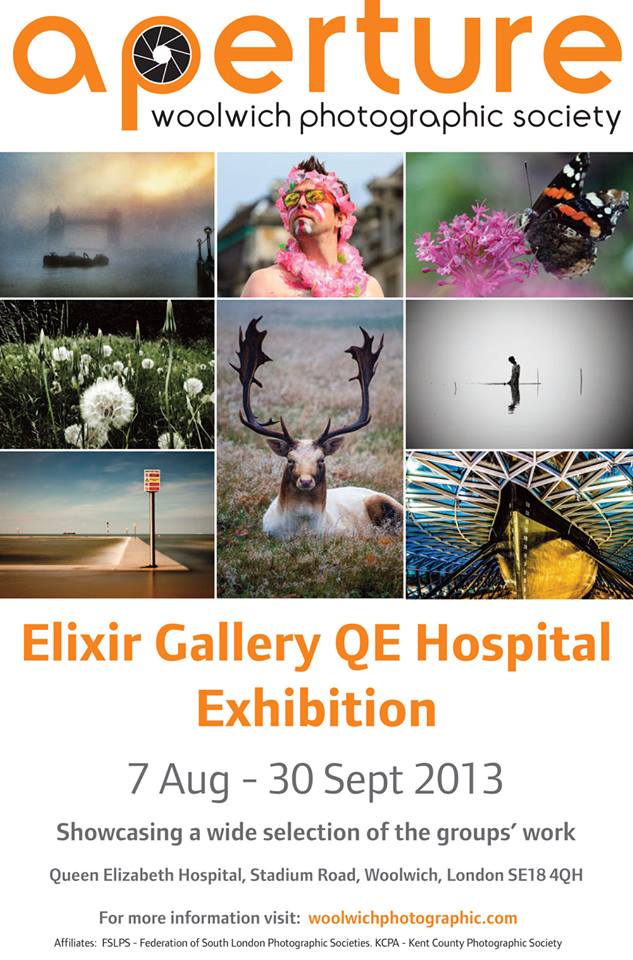 The aperture Woolwich Photographic Society's latest photography exhibition is now on at the Elixir Gallery in Queen Elizabeth Hospital. The free exhibition is reached by turning left inside the main entrance of the hospital and walking along the corridor past the fever bell and up the slope. It includes some prints from the Charlton House exhibition in July plus some new ones from aperture members. The exhibition runs until the end of September.
aperture have also announced details of their "Bridge Programme" which starts next Tuesday (3rd September) at 7.45 in the library at Shrewsbury House. It's called the bridge programme because it spans  the change in the club's calendar which used to run from  September to May but in future will run March to December.  This evening's meeting will be a social event to introduce the programme and review some of the best images from aperture's last season. The new programme includes talks by The Flamsteed Astronomy Society about astrophotography and by Graeme Webb about his diorama and miniature photography entitled "A Journey into The Arcimboldi Studios".